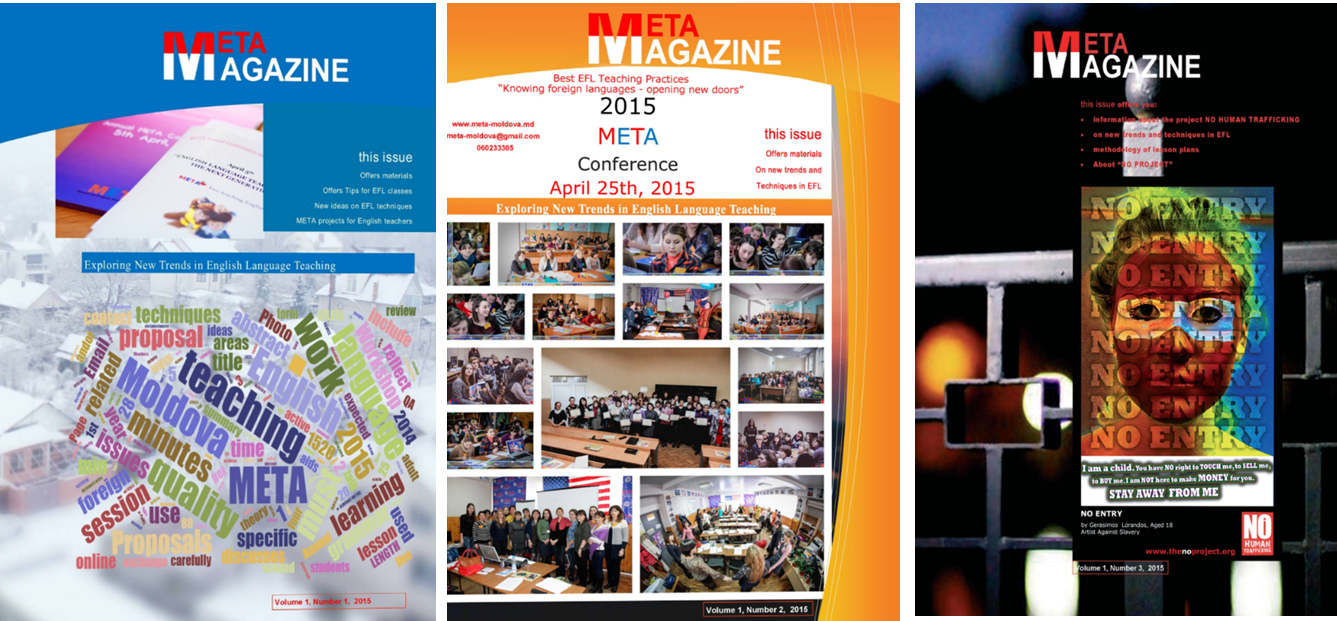 Teachers can publish their articles, results of research and
lesson plans in META Magazine. This magazine is published once in 3 months.
We welcome original articles that haven't been published before. 
Your article will be reviewed by our Editorial Commitee which consists of native English speakers. If necessary be ready to make some changes to your original submission.
For additional info write us an e-mail at magazine@meta-moldova.md 
META MagazineRequirements for Publications
We believe your vast experience of presentations should inspire you to put your ideas on paper and share them with a larger number of people. It can be a scientific article or a lesson plan which will have to follow the format below: